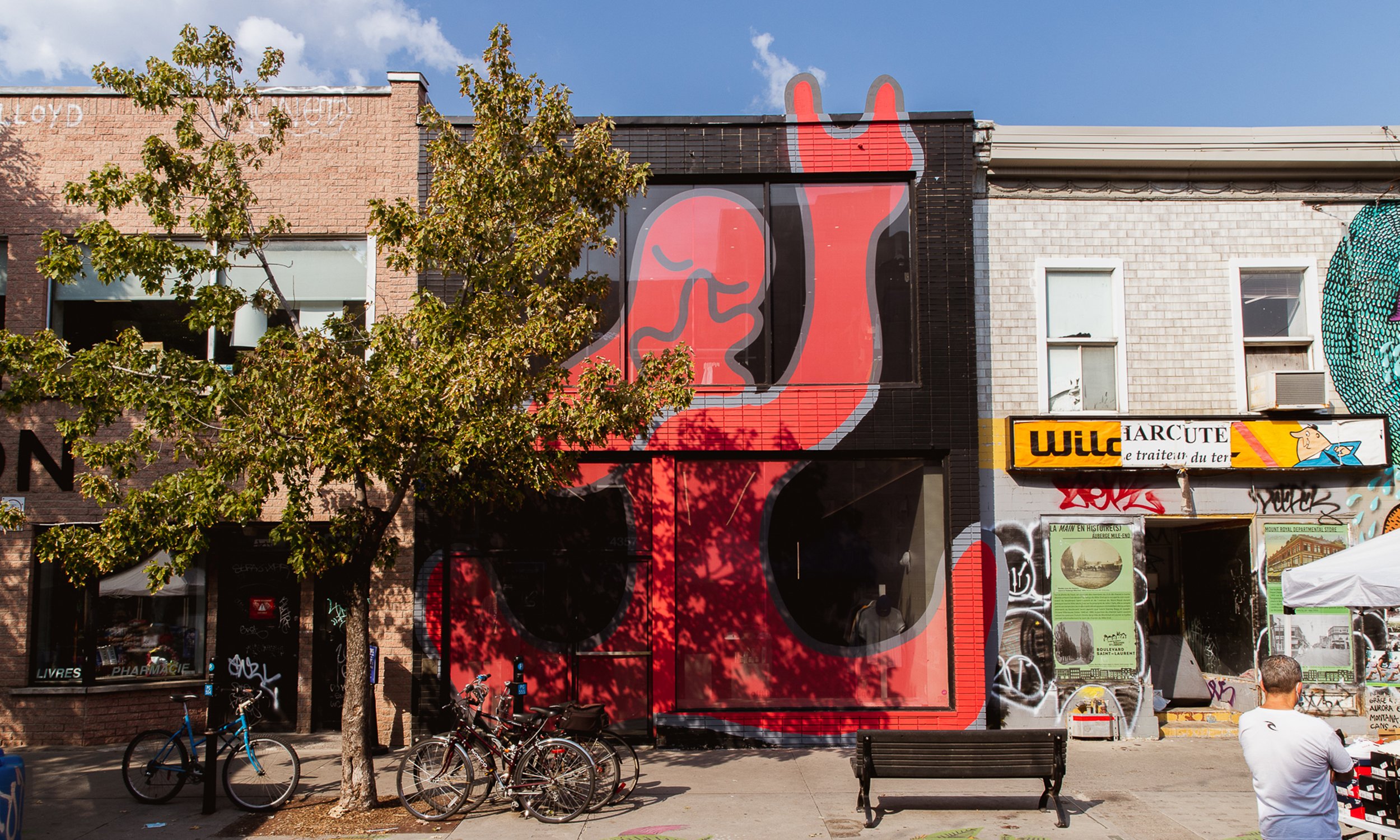 The idea with this artwork is to share my honest sentiment of how I am recovering from this pandemic. In hopes it relates deeply with others. Sitting down feeling taken over by the hardship of the isolation during this last year. Slowly, I leave this box which I have almost fell accustomed to. I am reflective and hopeful as I am sending peace to the world. I am looking forward to being back, at my own pace.

An organisation I truly believe has helped youth go through this pandemic is Jeunnesse, J'écoute. This week at the store on 4357 St-Laurent, I will be releasing a series of 10 prints with funds going towards the organization.

Here is a link to donate and learn more about the non-profit.
Would also like to thank from the bottom of my heart Gildas Messan Awuye for believing in the project and helping me bring it to light. Huge thanks to Zach Bleau-Prevost for constantly encouraging me to push my art practice. Thank you Off The Hook for allowing me to make my most massive project so far on their storefront! And thank you everyone for the love and support!!

Love you all

Art by J. Arthur



Here is a link to the full inverview
© 2021 Art by J. Arthur